Aluminium profiles don't swell are available with adjustable heights and can be use with either Vinyl, Laminate or Engineered wood flooring installations with planks ranging from 4-18mm in height.
End profiles come in 2 different heights, for use with either laminate or vinyl installations. To cover the end of the plank perfectly. Remember to specify end height on order and if they are to be used with vinyl or laminate floors.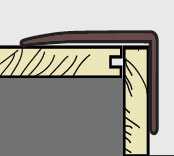 16 x 40 x 2900mm
Cover the edge between riser and step.
14 x 47 x 2900mm
For connection floor to adjacent lower surface.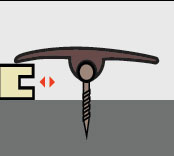 8.5 x 39.4 x 2900mm
For connection of floors of the same level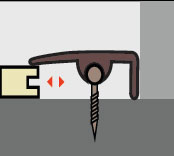 10 x 29.9 x 2900mm
Borders of different floor surfaces and front of sills