Your floors are one of the biggest investments you can make for your home. It is a fixed structure that is costly and time-consuming to replace. Therefore, it is vitally important that you choose the right flooring not only in terms of appearance, but also material. Vinyl Flooring has become wildly popular in recent years. This is due to its cost effectiveness as well as its robust nature. A good quality Vinyl Floor will last you decades to come.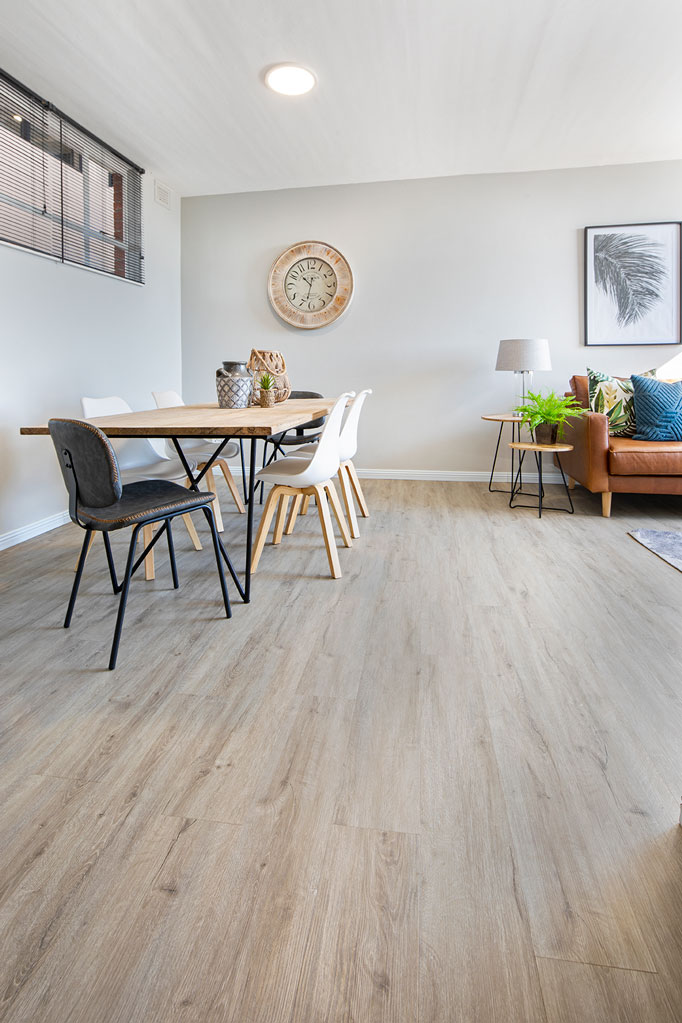 At FINFloor, we ensure that all of our products offer you a sense of luxury and comfort. Our Vinyl Flooring is produced with top-notch/high quality raw materials and go through strictly controlled quality checks. The one big advantage of Vinyl Flooring is that the product is able to give off the exact appearance of real hard wood, costing a fraction of the price. Essentially you will be receiving a luxury product without forking out the hefty price. Additionally, Vinyl Floors are more resilient against damp and damage.
The total construction of the boards will not bloat or warp even under high moisture environments. Therefore, you can safely install it in your bathrooms and kitchen without the fear of water damage.