Distributed by FinFloor, Rubio Monocoat protects and colours your wood in one single layer.
Rubio Monocoat (RMC) are global industry leaders in supplying all-natural oils, which have been certified by the EU as 0% VOC (completely non-toxic), and Toy Safe Certified, unlike many other solvent based stains/finishes in the marketplace. This means RMC can be used safely on all food surfaces.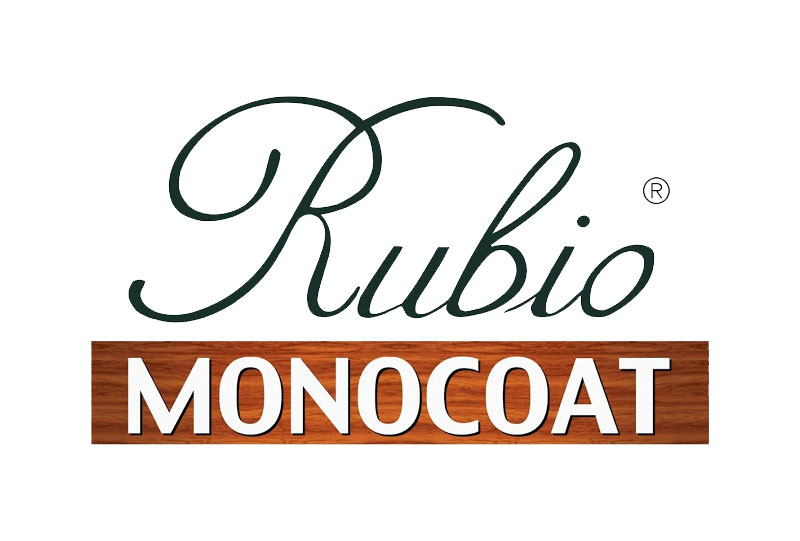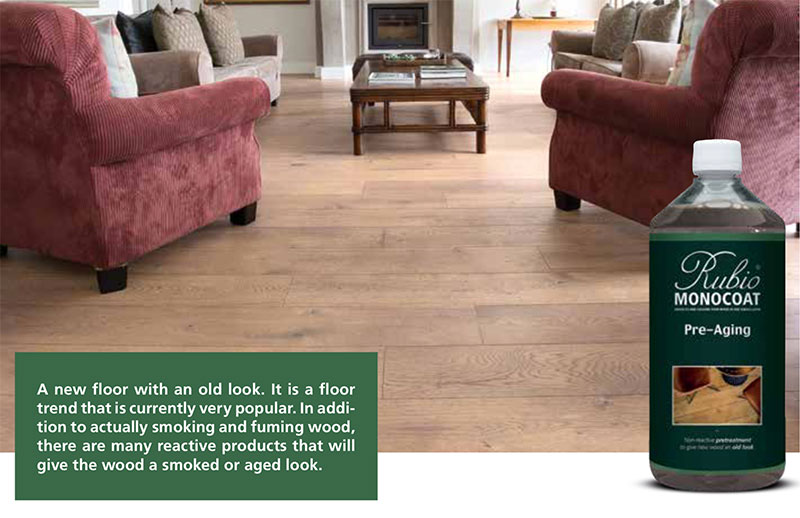 Rubio Monocoat Pre-Aging is a high-quality, non- reactive pretreatment, available in 10 standard shades. The colour spectrum ranges from a lighter to a darker smoked look, with colours that can be mixed with each other to the variant the customer wants. There is also a range of aged colours that can be mixed together. This results in a deep colour with subtle accents. The hard parts of the wood and the sapwood are also coloured to get the most natural aged look possible.
This non-reactive pretreatment is easy to apply on site without any overlaps.
The product is applicable to virtually all wood types, because the effect of the product is not dependent on the tannins content of the wood. This is unlike reactive stains, which can only be used on wood types containing tannins.
In combination with Rubio Monocoat Oil Plus 2C as final protection, you get a nearly unlimited spectrum of creative options, partially due to the transparency of this product. In other words, the aging effect is permanent.
Additional unique characteristics:
› Non-reactive water-based pretreatment
› Stable colour that is easy to reproduce
› Excellent stain resistance after treatment with
Rubio Monocoat oil
› Deep colouring with subtle accents
› Applicable to virtually all wood types
› Neutral product
› Does not affect the quality of the finishing coat
› Minimal odour
› Free of transport restrictions
› Colours the hard parts of the wood and the sapwood › No overlaps