FINOAK RUSTIC 15/4mm Specifications:
4mm Oak Top face
10mm core
1mm wood backing board
Waxed fold down click installation
Rustic grade – Full of character with visible knots have been filled and sanded to complement the natural figuring and colour of the boards.
Warranty: 25year limited manufacturers warranty
Recommended coverage: 12 x 12 lin.m in length / width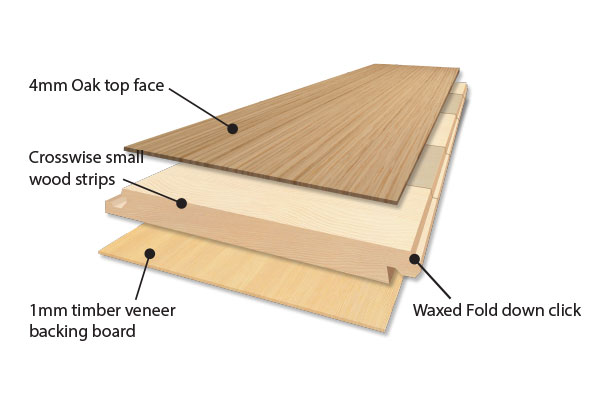 Available sizes:
Smooth surface finish – A delicate sanding gives wood a silky texture that closes the pores while highlighting the grain.
Brushed surface finish – scraped with a wire brush, creating long and linear strokes. This brushed texture accentuates linear grain patterns and leave the grain open to absorb surface treatments and stains.
FinOak190
190 x 1900 x 15/4mm
4mm Oak Top face
Rustic smooth
FinOak220
220 x 2200 x 15/4mm
4mm Oak Top face
Rustic smooth
FinOak260
260 x 2200 x 15/4mm
4mm Oak Top face
Rustic smooth