The Flooring Company is independently owned and offer a very wide variety of Laminate Flooring, Waterproof Flooring, Interlocking and Pvc Glue Based as well as Bamboo Flooring. Solid wood and Engineered wood are also products that we offer.
We supply a vast range of laminate wooden flooring products and our friendly and experienced staff are here to assist you in making your choice easier and give you expertly advice in choosing the correct solution that suits your character.
We also have an extended variety of Blinds and Carpets to suit your everyday needs, be it luxurious or for everyday use.
All our fitters are certified and approved by SAWLFA (South African Wood and Laminated Flooring Association)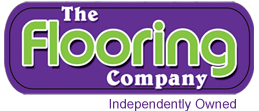 M44 & Goodman Road, Beyers Park, Boksburg 1459