Authentic Flooring & Blinds is committed to protecting the environment and as such adheres to the Green standards as set out by the industry. We achieve this by continuous training and development for our staff by ensuring that we use the best quality materials for all our installations.
Customer service is our TOP PRIORITY as we offer our clients affordable floor coverings.With over 20 yrs. experience , you can be assured you have come to the right company for your flooring requirements.
All our installations come with a 1yr Workmanship Guarantee.
Authentic Flooring & Blinds can offer our Clients a wide variety of affordable Floor coverings and Window Blinds.
We are a turnkey company as we do all installations from the Self Levelling screed prep to the finished floor. We take the utmost pride in all our Installations and it gives us great pleasure to see our clients happy. We treat your home as if it were our own.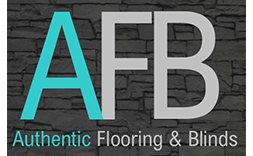 WORK FROM HOME
You ring and Ill bring the samples to you…