At Canyon Blinds & Flooring we ensure that you take a step in the right direction by offering great value to you our valued customer by offering trustworthy service coupled with a superior product offering that exceed expectations.
With specialist product knowledge and dedicated team of flooring miracle workers we delight in transforming the ordinary into the extraordinary. Whether your tase is for a more formal wooden finish, or a modern vinyl finish, our floors will cater for every imagining that your heart desires.
Be it commercial or residential – from ballroom to palace or a quaint country cottage – Canyon Blinds & Flooring has your desires in minds and will transform your imagination into a reality which will be a delight for any foot to take a step on.
Our team is excited to make your acquaintance and to turn your inspired dreams into reality.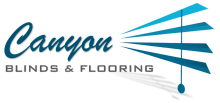 D107 Northview Shopping Centre
Cnr Malibongwe Drive & Olievenhout Avenue, Northriding