Summer 2018 ushers in a host of new flooring trends, one of the most dominant trends coming in this season is white flooring. White flooring can be seen in shade variation of white ranging from cool grey to honey. White brightens up your environment, making rooms seem bigger and lending the space a relaxed, open feeling. Washed out, white beach sand flooring is perfect for beach homes and also lends itself to a contemporary, upmarket loft spaces or even old, country-style farmhouse spaces, depending on the look and feel of the rest of your interior décor and furniture. Here are some looks to inspire your home DIY.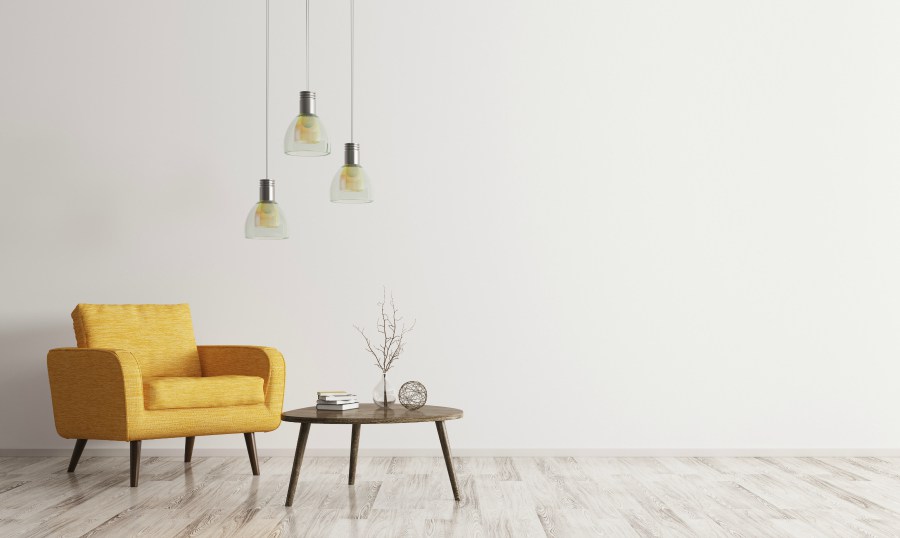 Art Deco Trend
Simple, austere and contemporary – this interior sets mid-century antique furniture against stylish hanging lamps. The stark, white floor has a slightly distressed and aged quality, with darker patches showing through the white. Found objects add a quirkiness to this interior environment, and a single key colour stands out against the monochromatic background.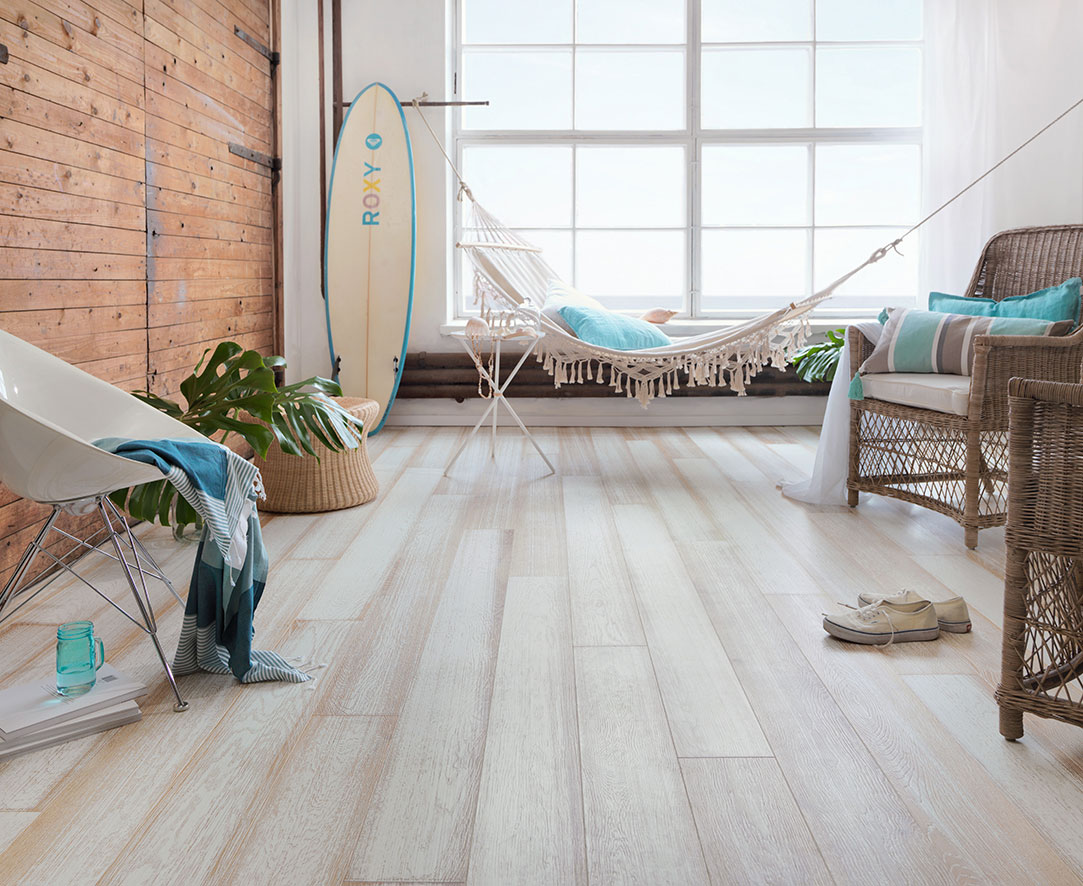 Beach House Trend
White sandy beaches and relaxed holiday living are forefronted in the beach house trend. Cool aqua tones are set against natural white flooring and tied together with natural plants and wicker chairs. This interior also uses textures like fringing and weaves to add to the organic nature.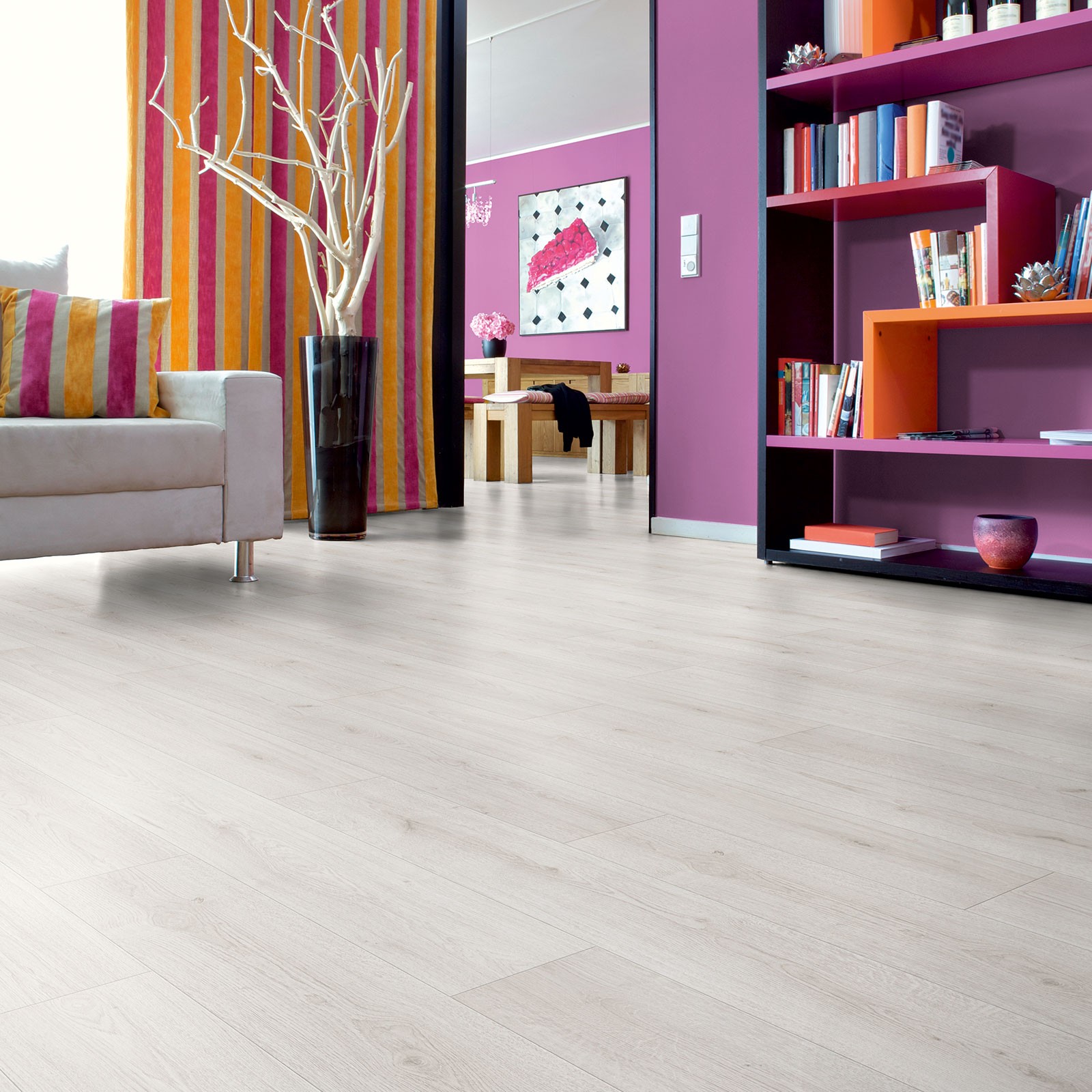 Bold Trend
Bold grape, orange and watermelon are a fresh summer palette to liven up your space and give your whitewashed laminate a funky, bold accent. Ombré colours and bold stripes add a graphic quality to this interior, which is toned down by a muted white laminate flooring.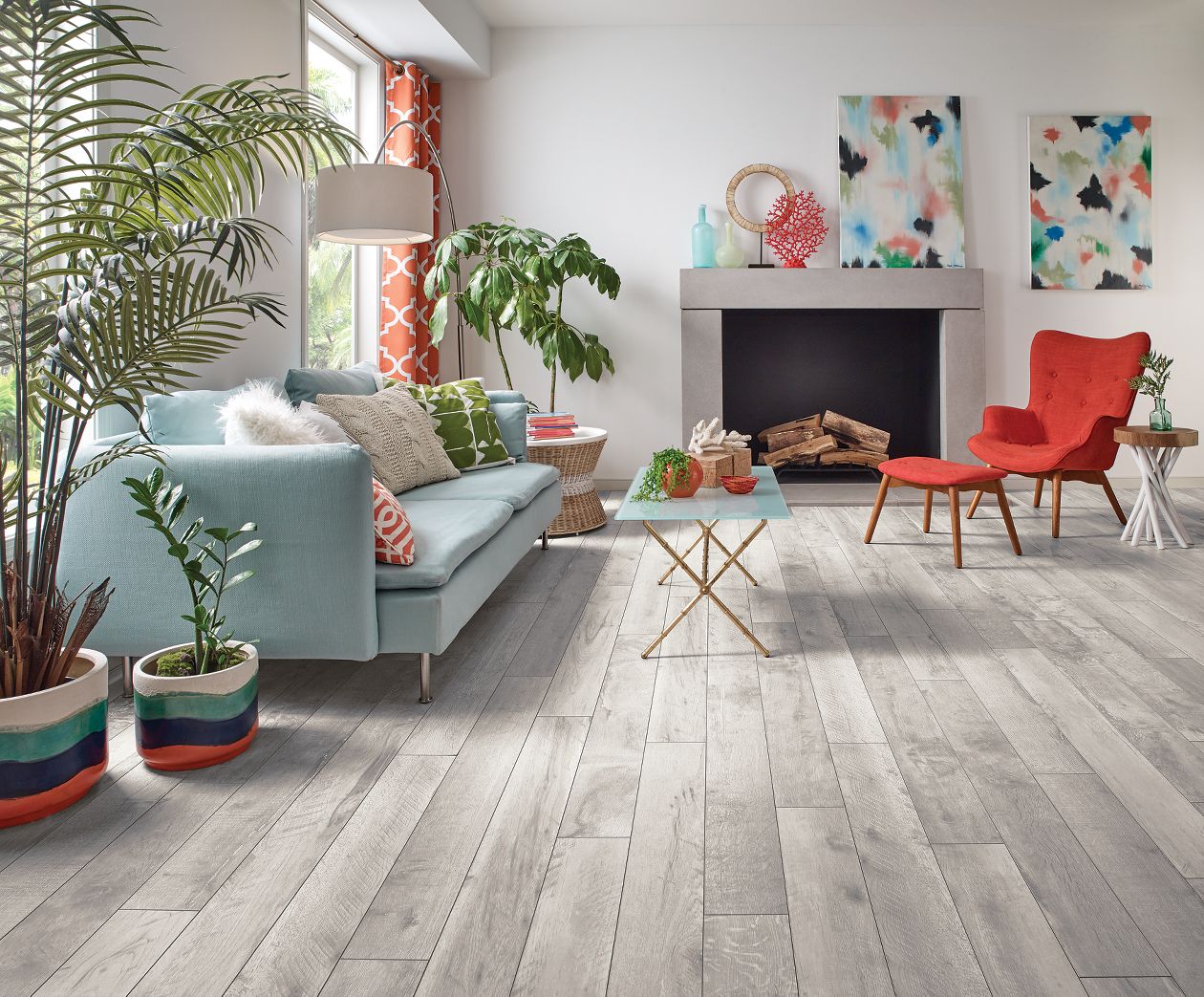 Colours at Play Trend
Bright corals playfully juxtaposed with pastel blues give this space a whimsical, underwater quality. Oversized foliage is echoed in the scatter cushions and artwork and the natural wood grain of the vinyl tile brings together the seemingly disparate colours and shapes.
Colours at Play Trend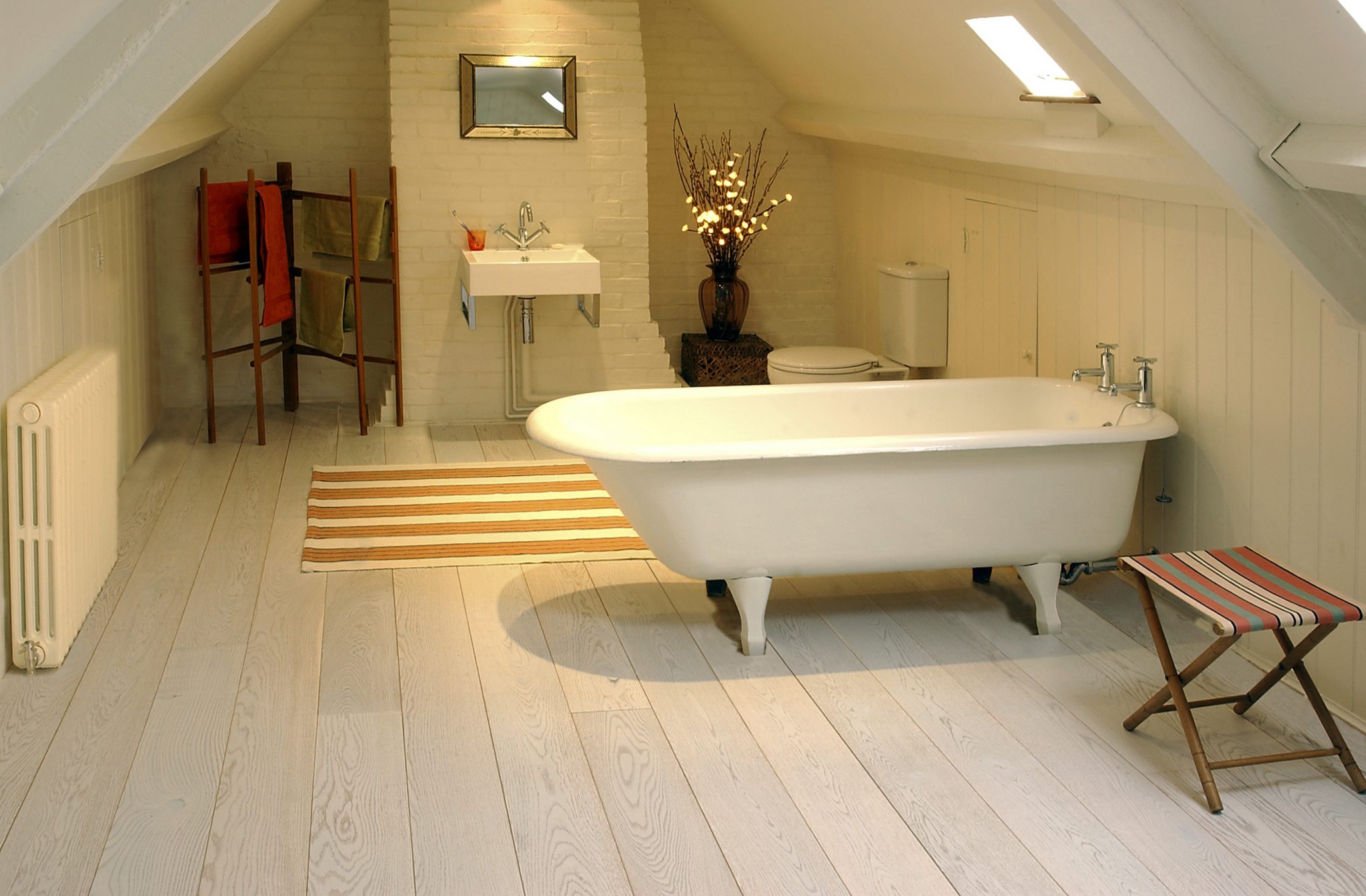 Farmhouse Trend
White vinyl flooring can add style to your bathroom areas owing to its heat tolerance and waterproof nature. In this country-style farmhouse interior, and old claw bathtub gives the bathroom its character, finished off with co-ordinated stripes and a touch of natural wood.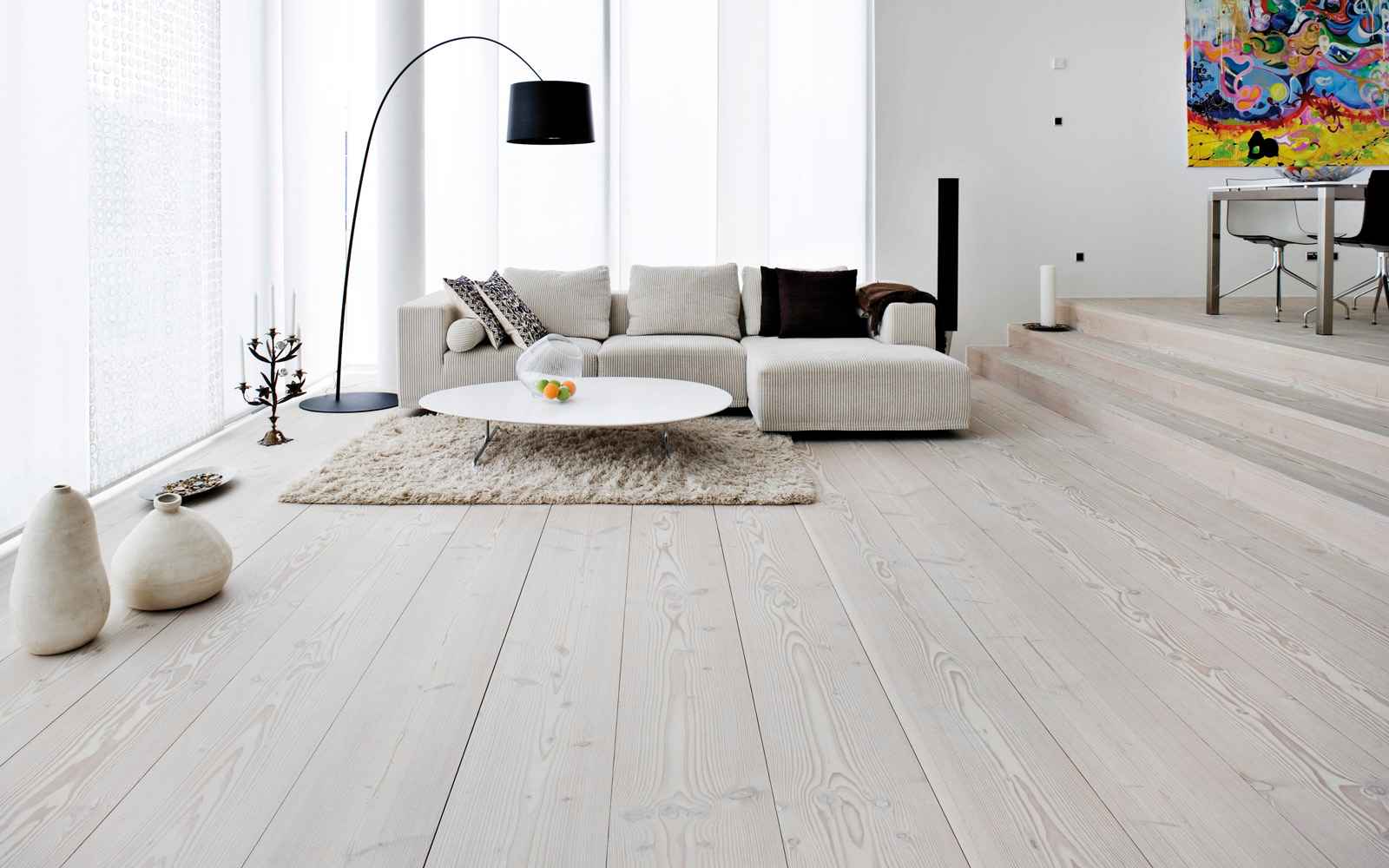 Mixed Materials Trend
Mixed materials create a range of textures in this interior. Interest is created in the space using natural ceramics, shaggy carpets, shiny metals and matte lamps. Hand-made comes together with high tech seamlessly in this space.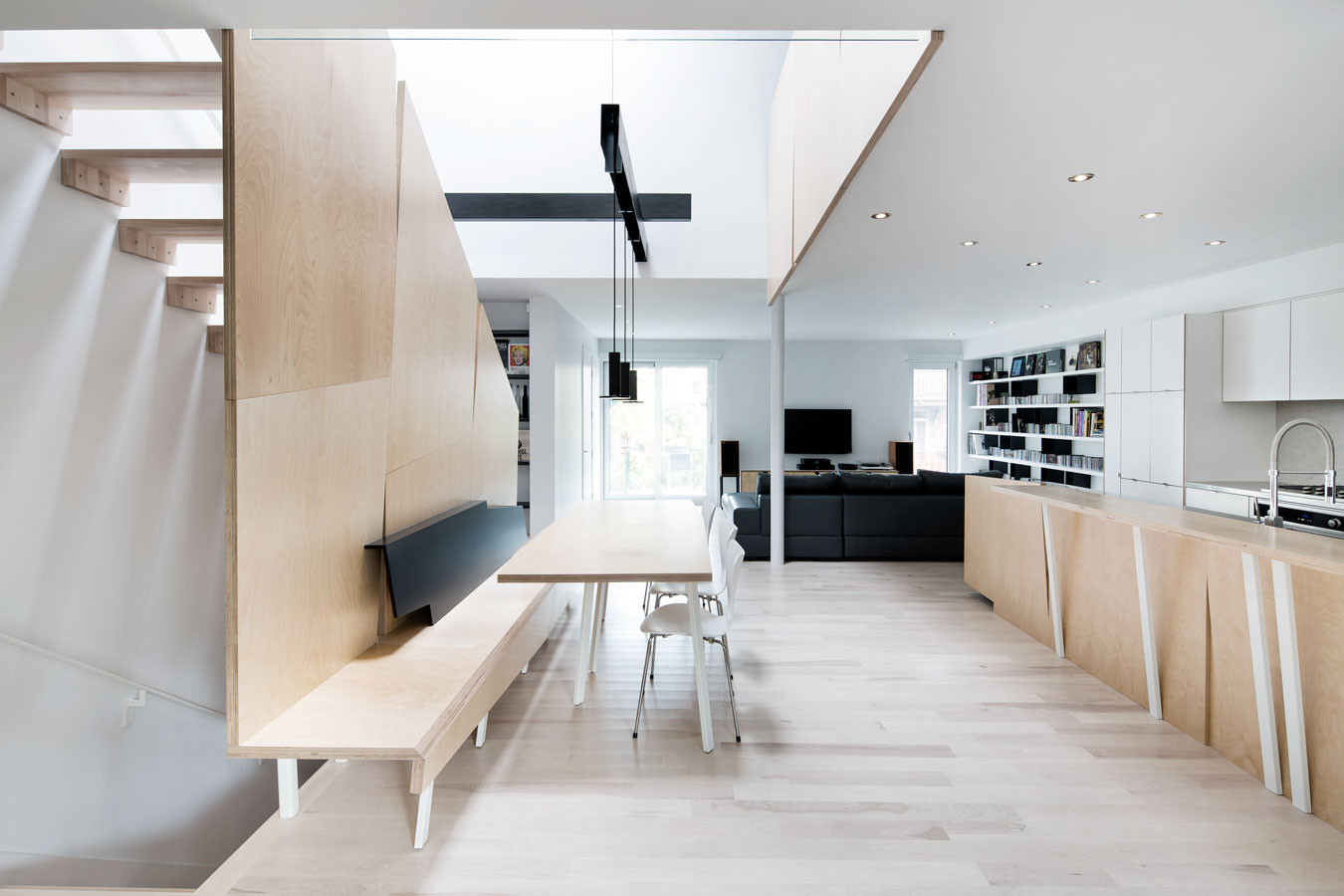 Modern Trend
The modern trend offers a sleek, pared-down interior option for those that prefer a simpler look and feel. White floorboards work with the black and white accents over a natural wood colour palette.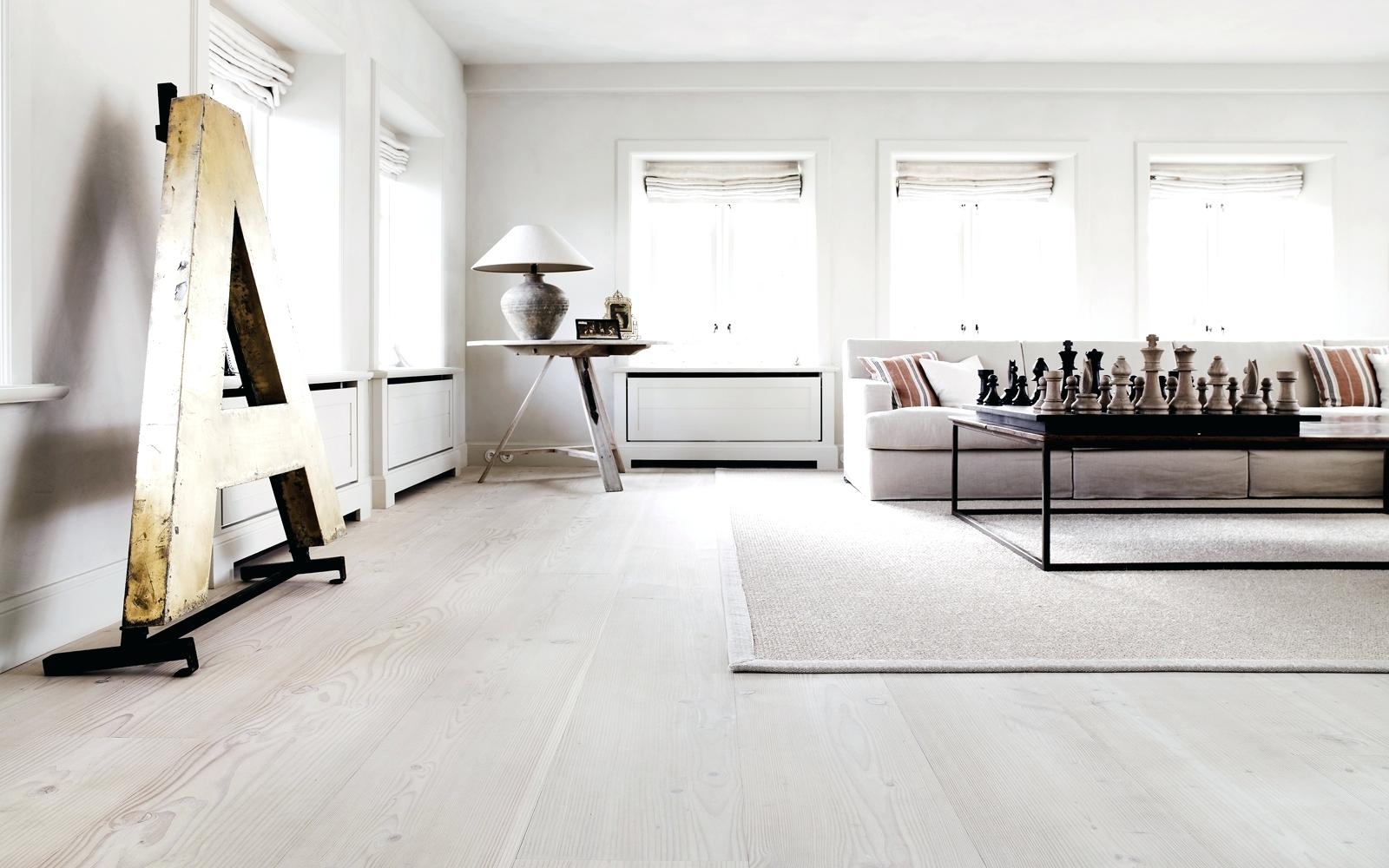 Statement Trend
Statement pieces like massively oversized letters and giant chess pieces give this room a larger than life appeal. Extra wide white flooring planks work well in this environment and the décor is pulled together with a room-sized area rug.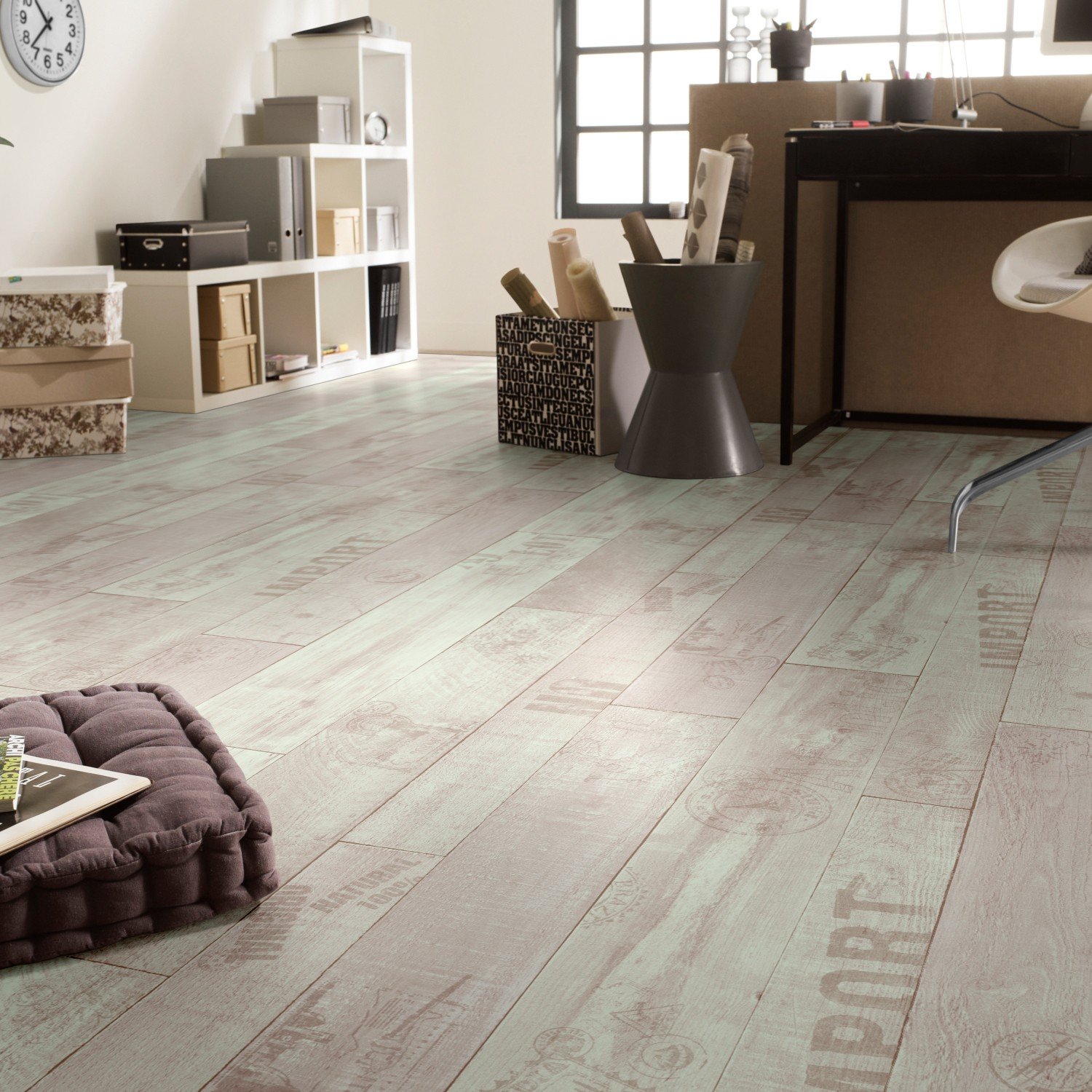 TypoTrend
This look utilises letters in a world of words to create a studious environment perfect for a study or a home office. Analogue paper and pens give the cold digital world a warmer and more human touch.
White flooring offers homeowners both the vintage and the contemporary, the city and the beachfront. In combination with colours, textures, key furniture pieces and artwork, white flooring can be transformed from simple, to statement with a bit of inspiration and effort.