Pantone, the professional colour language standards and digital solution provider for the design community, released their Pantone colours for 2021. With much anticipation
These 2 two independent colours come together to create an aspirational colour pairing. Inspiring deep feelings of thoughtfulness with the optimistic promise of a sunshine filled day.
In the home Ultimate Gray and Illuminating are a great combination to set the mood in any room adding a dose of sunshine and positivity.
On a table
Juxtaposing Illuminating with Ultimate Gray in table linens, sheeting and home accessories including pillows and tabletop infuses vitality and liveliness.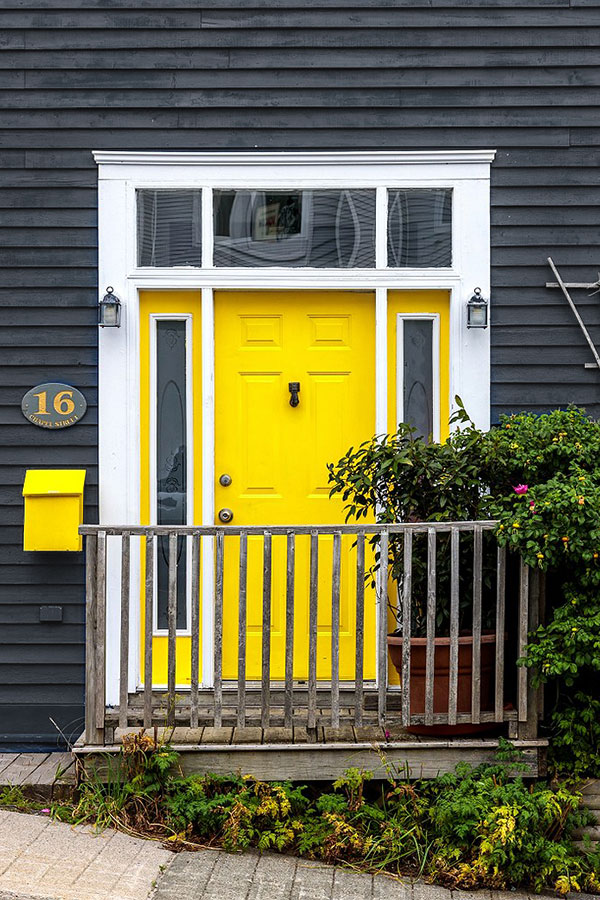 In Architecture
Painting a front door in bright yellow Illuminating conveys a warm and welcoming message when supported by solid and dependable Ultimate Gray in the exterior finishes.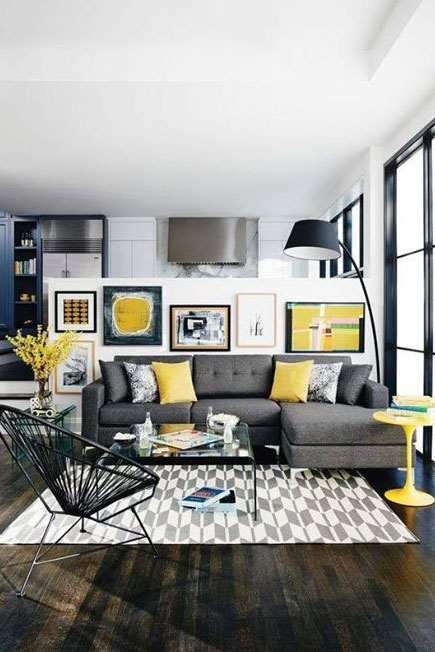 In interiors
The ideal combination is with Ultimate Gray providing the firm foundation for the Illuminating yellow to heighten awareness & enhances intuition, intellectual curiosity & originality.
With this in Mind and in line Finfloor's core values of looking forward to inspiring spaces, we are excited to launch 2 new 'Ultimate grey' floors to the Inovar range
This year we have improved our Inovar range specifications.
All 8 colours in this range are now anti-bacterial certified to be 99.9% effective in blocking bacterial activity within 24 hours.
These planks also offer:
Superior water resistance
Manufactured with a dense HDF core that is wax impregnated, has a superior balancing backing layer, waxed tongues and grooves on the locking system means you don't shy away from extending this laminate flooring from a bedroom into an ensuite bathroom. Each plank is highly water resistant with one of the lowest swell rates available in the South African market.  Super low < 8% Thickness Swelling rate after complete immersion for 24 hours.
Using an easy click system Inovar floors DO NOT use glue during installation and have an hdf core that is formaldehyde free and safe for your family.
Covered under a SOLID Direct Manufacturer's Warranty Inovar Floor have a sealed surface, which ensures that dust and dirt simply can't penetrate or cling on stubbornly. That's why it's hygienic, easy to maintain and kind to people with allergies.
Furthermore, cleaning detergents are practically a thing of the past as the floor cleans well with just plain water and a damp microfibre cloth / mop. 
Inovar Floor planks have a wear-resistant layer specifically to protect it from being easily-scratched, thus, making it a longer-lasting product, compared to other types of floor covering materials.
All of our design layers (the layer in the flooring surface that shows the wood pattern) are produced with imported raw material from Europe and US. They are produced under stringent quality control measures according to global industry standards.
25 years Heavy Domestic use / 5 years General Commercial use
Plank dimensions: 1216 x 196 x 8mm, one box covers 1.91 square meters.